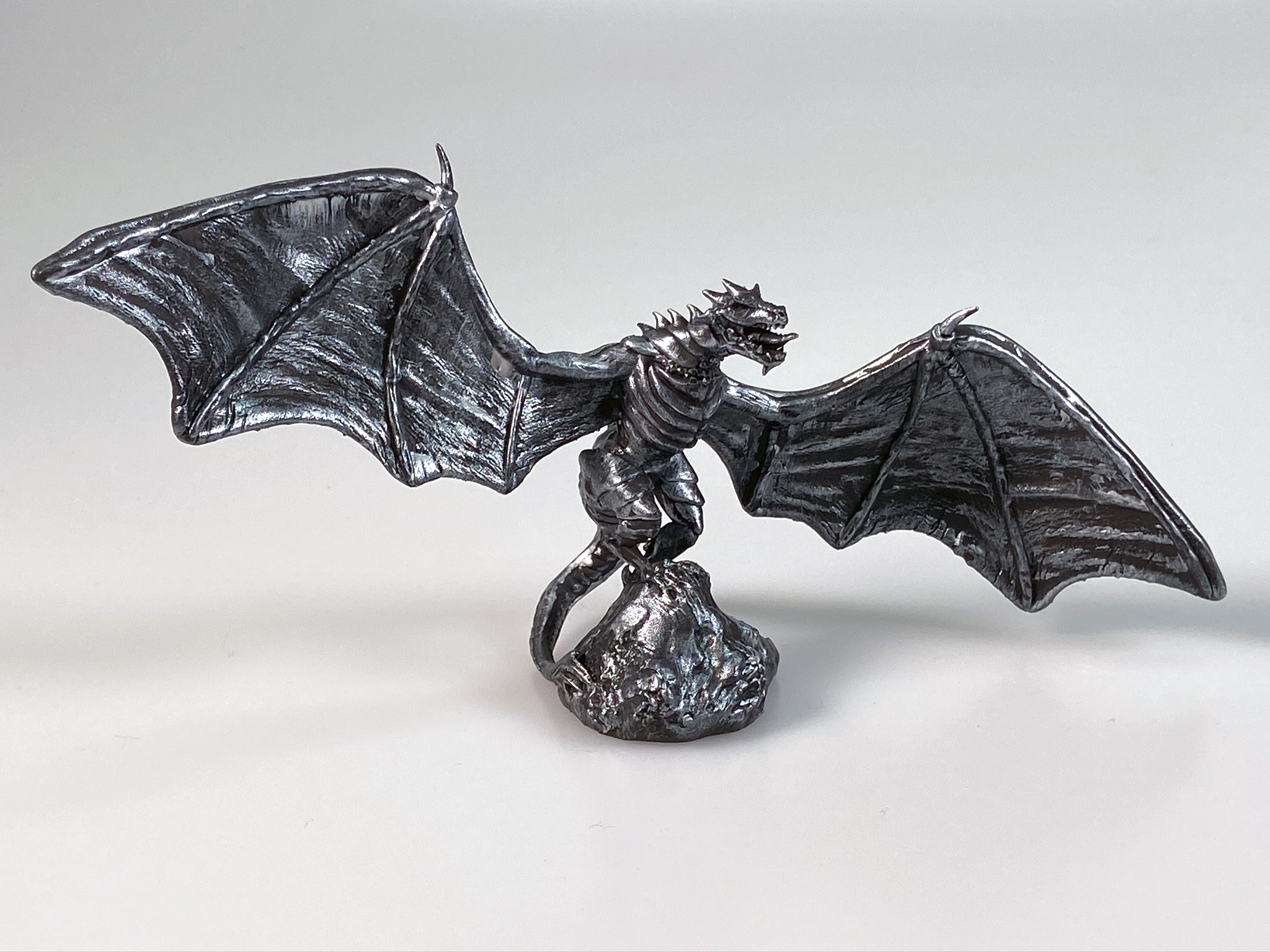 Wyvern by @wekstergram printed on @formlabs Form 3 with Black Resin at 0.05mm at the maximum size the printer allows.
The detail on the wings is exceptional!
Below you can see some pictures of the print as well as the before and after painting the model.
Coloring was done with acrylic silver paint and was buffed to retain the intricate details of the surface. The level of detail is visible on the wing surface and printing at 0.05mm resolution really worked out well.
You can find details about Wekster (the artist) here https://linktr.ee/wekstergram