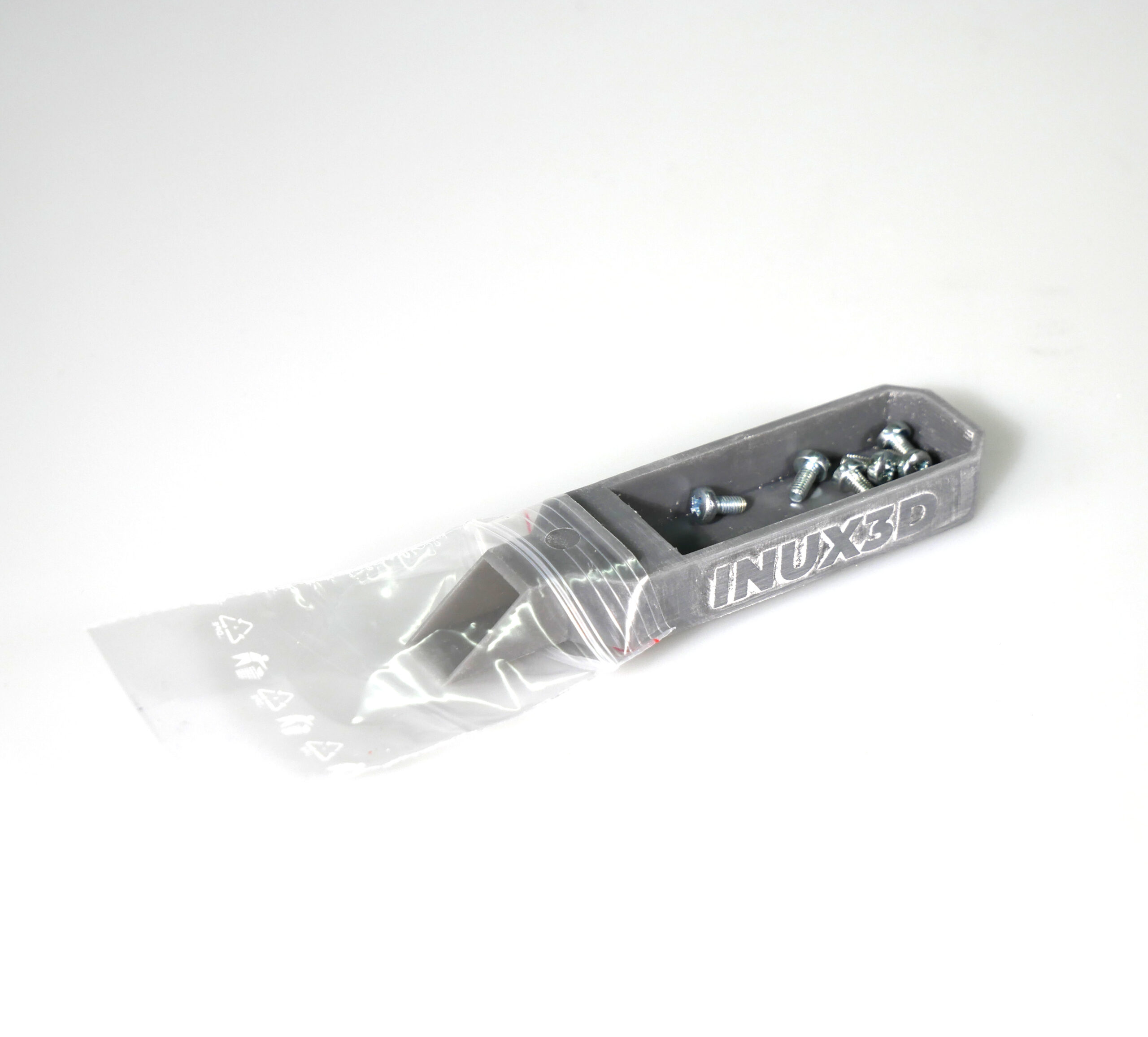 We prepare our own nut and bolt sets for our 3d printed products. This is a tedious and time consuming task. Nuts and bolts of various sizes have to be included in our product packaging as part of the complete set. We designed (and 3d printed of course!) a little tool to help us in our preparation! It is very practical and minimizes the chance of errors in the count of components. It also helps us bag those components easily.
Have a look and if you like it, just download it here. It is designed for SLA printing but FDM will do too. Just don't use supports 😉
Let us know if you like it, or perhaps how we can make it better! Enjoy!