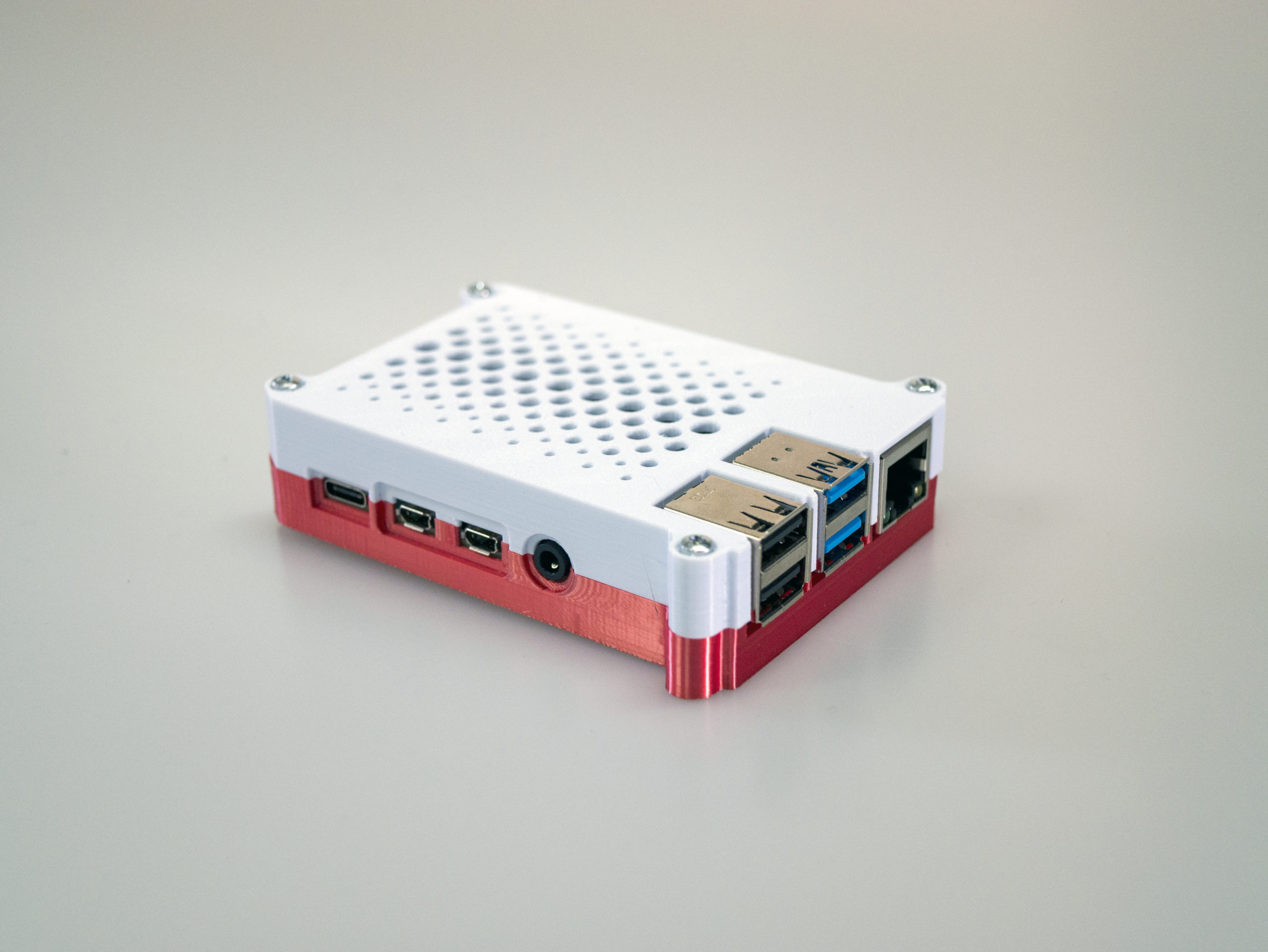 We are excited to add 4 new RaspberryPi 4 cases to our product line. They are printed in PETG in 4 different colors. They feature our unique pattern on top and bottom for ventilation.
We are also giving our customers the option to mix the colors so as to have a more unique combination. For example, you can order a red top and black bottom part or any other possible combination.
The print quality is great and the result is no distinctive 3d printed lines.   Thanks to PETG material and printing techniques we use, the material adhesion is excellent.
Our New RaspberryPi Cases are part of our services. We offer our clients the possibility to customize any RaspberryPi case. We can feature their company logo or any other (printable) pattern on the surface of the case.
Normally there are no minimum quantities unless there is considerable customization required. We are tuned for prototyping. As a result, there are no MOQs or other restrictions in ordering.
If you would like to know more, feel free to contact us.
For more details of our Custom RaspberryPi case design service please see here
At INUX3D, we are specializing in cases for IoT products. As a result, we have an extensive library of models around this space. Our main focus is on Arduino, Raspberry Pi and its variations and peripherals.
Our small factory can produce FDM and SLA prints from a variety of materials. We use only high quality printers because we do not compromise on quality.