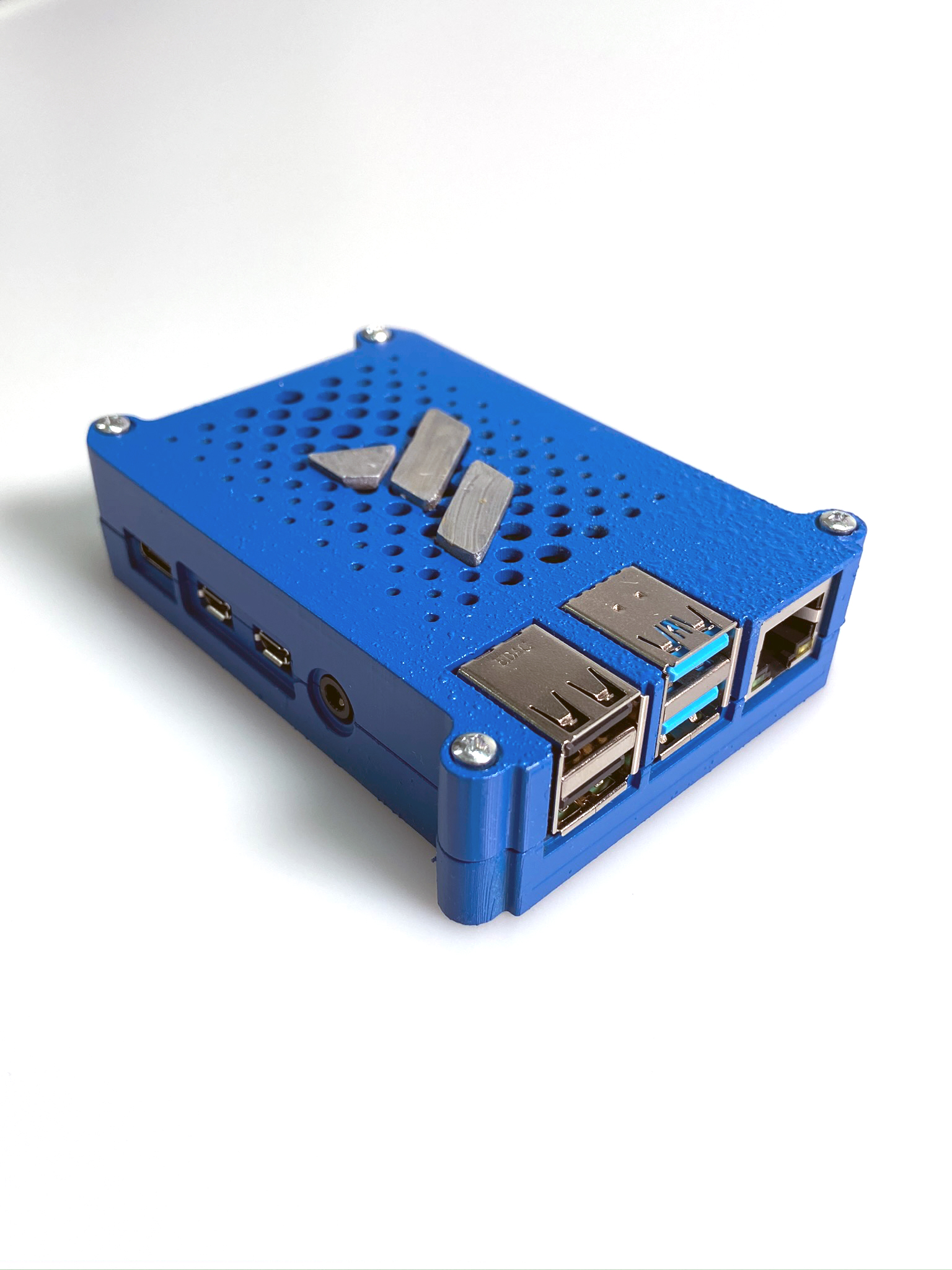 We have designed and prototyped a custom RasperryPi 4 case. The request was for an original case with the client logo featuring on the surface.
The case features a design with a unique pattern on the top and bottom. The logo is a separate print to stand out from the general surface.
Printed on the Formlabs Form3 with resin for dimensional accuracy. Powder coated with metallic paint for the final result.
We tested the case in normal operation with the Pi working in standard workloads to determine if the ventilation holes were adequate and once passed we released the prototype for final approval.
This is one of the services INUX3D offers. We provide a design of the object and will test print and do full prototyping until the client is satisfied with the result.
After that, the client may choose for 3D Printing of the object for small production runs. Alternatively they can use the stl file to produce injection molding for larger quantities.
If you would like to know more about this service, please contact us and we will provide you with a free consultation regarding design and production costs based on your needs.